Vision 2.0 Hand-Guided Quilting System
The Key to Confidence
You want to be a confident quilter who creates beautiful, hand-guided works of art. Whether your quilt is for a show or loved ones, you want your quilt to shine. At Gammill, we understand that feeling confident with your machine is key to your quilting success. The Vision gives you the keys to create with confidence, knowing that each stitch is of the highest quality.
Vision 2.0 System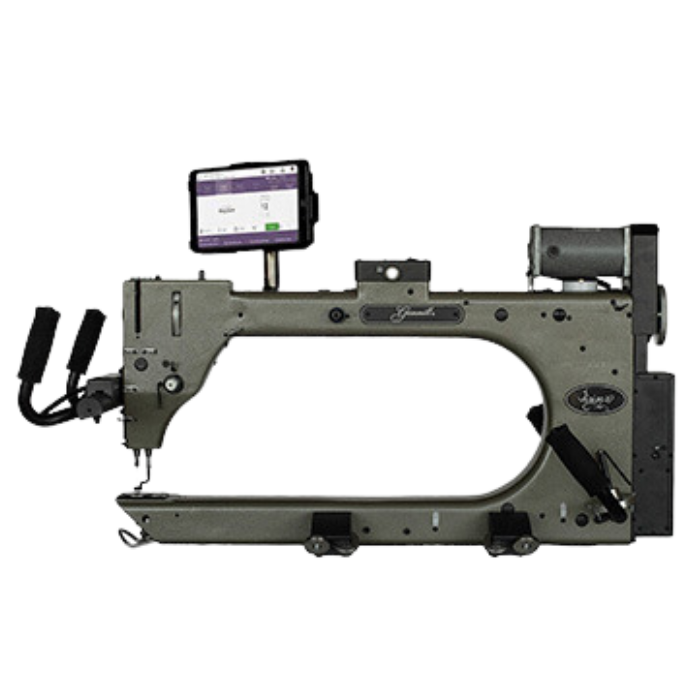 Machine Head
Durable cast aluminum and steel machine head built to last generations.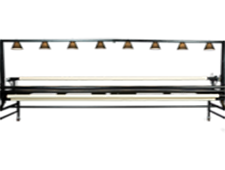 Table
Industrial grade, all-steel table with light bar as optional equipment add-on.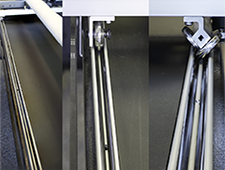 Breeze Track™
State-of-the-art wheel and track system allow you to guide the machine with only a light touch.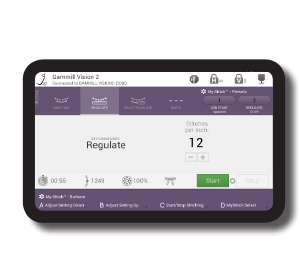 Tablet & Software
State-of-the-art software and tablet allow you to control hand-guided settings with the touch of a button.
Four Stitching Modes
Stitch Regulate
Coast Regulate
Constant Speed
Baste
Customization
The Vision 2.0 handle bars feature four buttons, which you can program with a touch of the screen to have instant access to your favorite modes. Switch modes without having to pause your quilting to go back to the screen. Save your favorite stitch length and speed for easy access with two My Stitch™ presets. Click here for a video demonstration.
Warranty
All new Gammill machines come with a lifetime mechanical warranty and three-year electrical parts warranty. The Gammill warranty also covers commercial use. Click here for full warranty details.
Pricing Options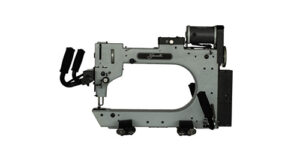 18-inch Head
$14,999
10- or 12-foot Home-Pro Table
18" throat space
13.25" quilting area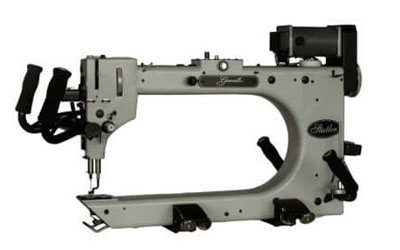 22-inch Head
$19,999
12-foot Pivotal Access Table
22" throat space
16.5" quilting area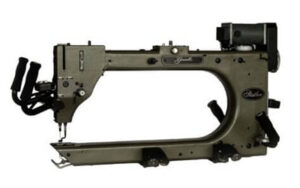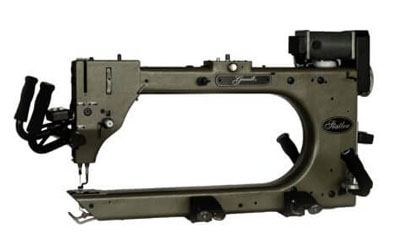 26-inch Head
$23,999
12-foot Pivotal Access Table
26" throat space
20" quilting area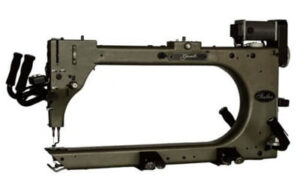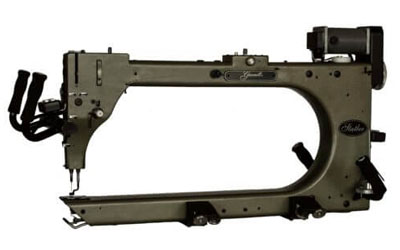 30-inch Head
$27,999
12-foot Pivotal Access Table
30" throat space
23.4" quilting area

*All-Inclusive Pricing; Delivery, Installation, & New Owner Training for residents of the lower 48 states.