Statler
Advanced Computerization
You want limitless possibilities to create beautiful works of art for yourself or your quilting clients. Find all the tools you need from the experts who created computerized quilting more than 25 years ago. Select from more than 1,000 included patterns, use the intuitive software to quilt edge-to-edge, or create a completely customized design. Then, watch as your Gammill places your stitches perfectly.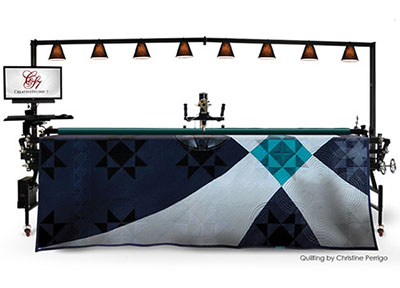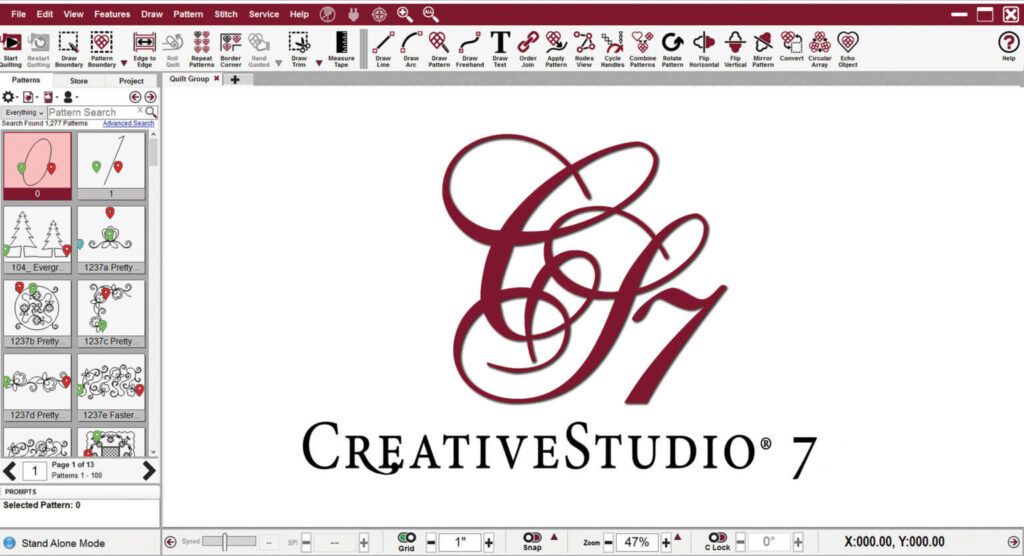 Limitless Possibilities
Enjoy the same software professionals use to design, place, edit, and customize patterns, giving you unlimited possibilities.
Statler System Includes:
Gammill longarm quilting machine
All-steel industrial grade table
Statler CreativeStudio software
More than 1,000 digital patterns
Computer and monitor
Handguided capabilities with the push of a button
Auto-restart for thread breaks or bobbin run outs
One-touch 360 degree channel locks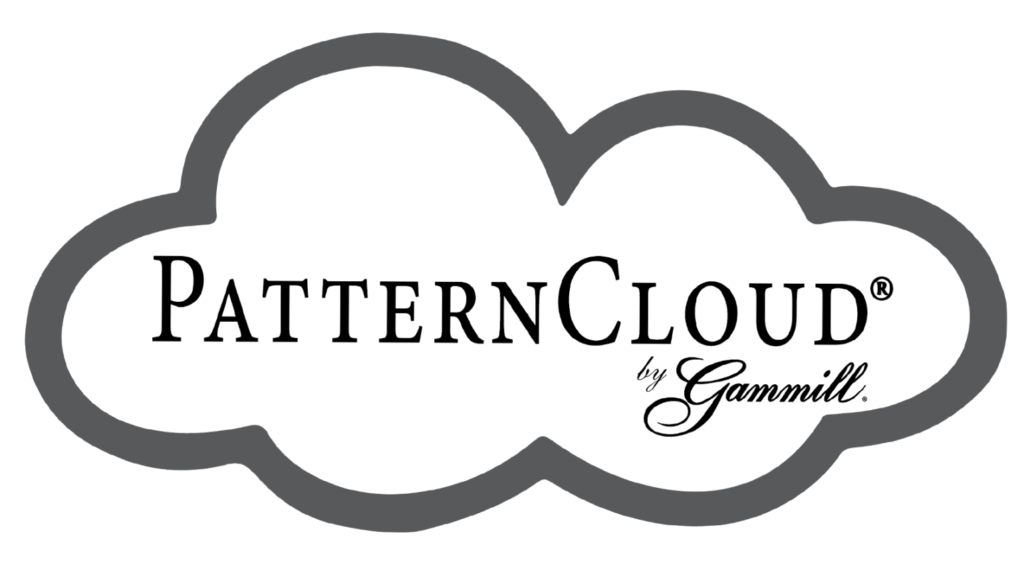 Even More Options
Thousands of patterns are available on the Internet; browsing, searching, buying, and organizing those patterns can be challenging. Gammill's PatternCloud integrates with CreativeStudio software and offers a simple management solution. Register for a free account at PatternCloud.com and start collecting patterns today.
*Includes 1,000+ Patterns & Integrated Pattern Management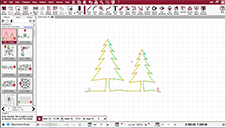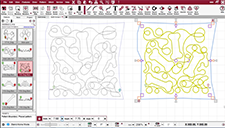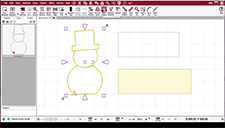 CreativeStudio Quilting Software Features
Organize and manage patterns with PatternCloud
Make patterns elastic with nodes
Sew continuous text
Auto-fit a pattern to a boundary or block
Repeat patterns across a row or quilt
Arrange patterns around a point with circular array
Combine patterns for continuous sewing
Convert a pattern to boundary
Draw arcs, lines, curves and freehand
Apply patterns along any shape
Use trim to quilt around appliqué
Stretch, rotate, flip, divide, center, nudge, and squeeze designs
Echo a pattern to add depth
Fill inside or outside a boundary
Mirror a pattern in a specific location
Cut, copy, and paste patterns
Create point-to-point, edge-to-edge, block, border, corner, fill, and text patterns
Record free-hand motions and save them to use again
Load an image to plan a design or create a template
Measure space with an interactive measuring function
Lifetime Warranty
All new Gammill machines come with a lifetime mechanical warranty and three-year electrical parts warranty. The Gammill warranty also covers commercial use. Click here for full warranty details.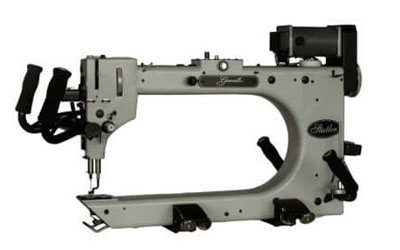 22-inch Head
$42,999
12-foot Pivotal Access Table
22" throat space
16.5" quilting area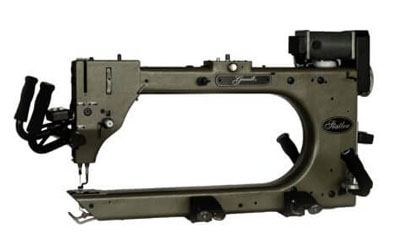 26-inch Head
$46,999
12-foot Pivotal Access Table
26" throat space
20" quilting area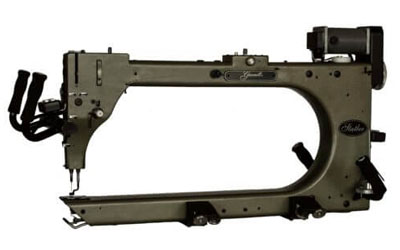 30-inch Head
$51,999
12-foot Pivotal Access Table
30" throat space
23.4" quilting area

*All-Inclusive Pricing; Delivery, Installation, & New Owner Training for residents of the lower 48 states.
Retrofit Options
Add a Statler to your Gammill
Turn your existing Gammill machine into a Statler with a retrofit. The retrofit includes all the hardware and software needed to allow your machine to stitch hands-free
Statler Retrofit: $23,999