The Gammill Story
You want to be a confident quilter. In order to do that you need a reliable quilting machine that helps you beautifully finish quilts with ease. The problem is there are so many options to choose from which makes you concerned about selecting the right machine, learning to use it effectively, and having ongoing support.
At Gammill we believe quilting should be rewarding, not frustrating. A quality machine is a key to success.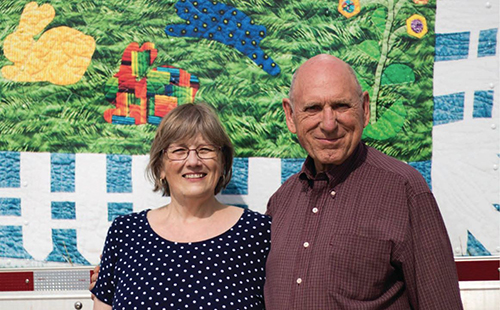 We Believe in Excellence in Every Detail
A longarm is an important, long-term investment. At Gammill, we build machines to last not just years but generations. Our standards of excellence begin at our factory in Missouri where each machine is hand-crafted and tested by our team of dedicated professionals with decades of experience. Through each step of production, our team is committed to creating a machine that will keep you quilting successfully for years to come.
We Believe a Longarm Should Last a Lifetime
Gammill customers are using machines that have been operating reliably for more than 35 years. In fact, durability was one of the reasons Paul Statler chose the Gammill to place a computerized system on when he created the technology in the early 1990s. He made the first computerized machine for his wife, Mildred. Quilter Kim Diamond saw the machine and wanted to buy that very one. Today, Kim is a nationally known quilter, educator, and pattern designer and she is still quilting on that very same machine.
We Believe in Helping Quilters Create Beauty
Whether your quilt is for a show entry, your favorite customer, or your grandchild's crib, you want the quilting to shine. Your machine is the key to your success and each of your quilts deserve only the best. You can trust your Gammill to give you the highest quality stitching available. You can achieve your dreams of award-winning quilts, satisfied customers and, of course, happy grandchildren.