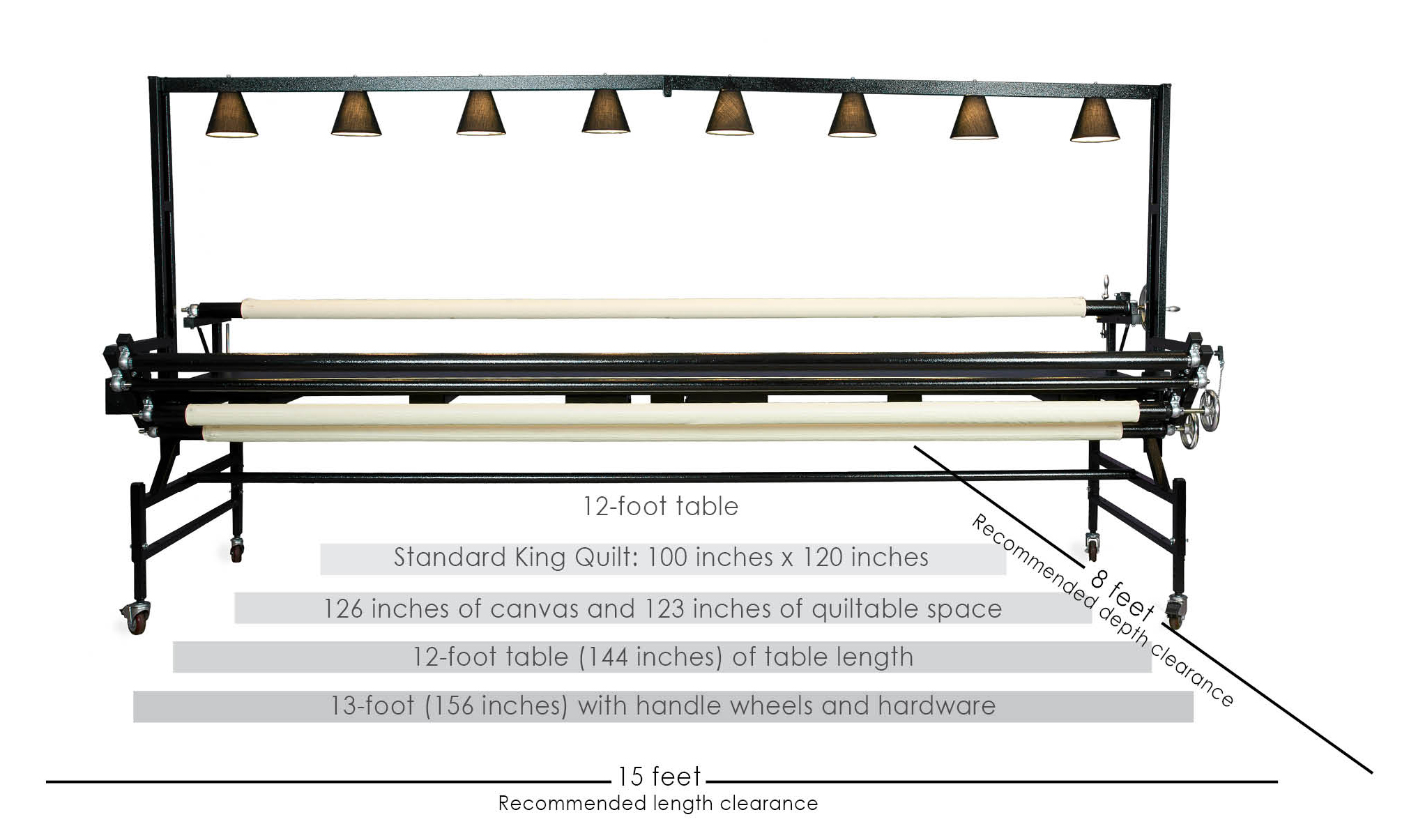 What type of table is included with a Gammill machine?
Gammill machines with 22 inches, 26 inches or 30 inches of throat space come on
a 12-foot pivotal access table. With an 18-inch machine you have your choice of a
10- or 12-foot HomePro table. Click here for a video showing the features of a pivotal access table. 
What size quilt tops will the tables hold?
A 12-foot table has 126 inches of canvas to attach to and approximately 123 inches of quiltable space. A 14-foot table has 151 inches of canvas. For comparison, a standard king-size quilt is 100″ by 120″, which would fit on either size table. A king-size bedspread that drops all the way to the floor would require a 14-foot table. 
Do tables come in other sizes?
Yes, for a nominal charge we can make you a table in 8', 10', 11' or 14' if the standard size is not correct for your space.
I'm still unsure what size table will best fit my needs.  
Our network of dealers are there to help guide you each step of the way. They know each quilter is unique and will help you decide which machine and table size is the best fit for your space, budget, and quilting goals. They have the experience and knowledge to guide you through the selection, purchase, and set up process. Contact your local Gammill dealer to learn more.