Canada Gammill Dealers
Dealers
Kawartha Quilting and Sewing
Serving Ontario, Quebec, New Brunswick and Nova Scotia
sales@KawarthaQuiltingAndSewing.com
KawarthaQuiltingAndSewing.com
40 King Street East
Millbrook, Ontario LOA1G0
Phone: 705-201-5262
Fax: 705-923-2530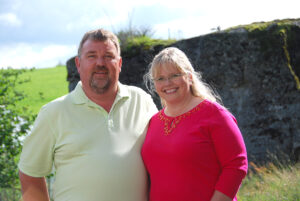 Owners: Erik and Philippa Skjaveland
Philippa, Erik and Zach Skjaveland are the names behind Kawartha Quilting and Sewing.
Philippa has been sewing for many years and began quilting a few years ago after taking lessons at a local quilt shop. The quilting bug hit and she was hooked. After doing a number of quilts she began to want more. She wanted to do the long arm quilting herself and not have to send it off to someone else to finish what she started. Philippa wanted to be able to say she the made the whole quilt herself. After using and selling long arms for a couple of years they soon realized they needed to carry a product line that offered a wide range of options to their customers. Erik has many years of business experience and an aptitude for mechanical things and is involved with sales and service support. His eyes have been opened to the quilting world and he loves being able help quilters achieve their dreams. Zach has recently joined the team and offers technical insights and ideas as well as sales and service support. He is Kawartha's Statler Stitcher specialist.
Sales Representatives
Caren and Jacques Denault
Quilting…and Sew On
143 Metcalfe Drive, Almonte
Ontario
K0A 1A0
613-461-3821
Statler by Gammill
Sheri Lund
Violet Quilts
63 Carmel Crescent
Fall River
Nova Scotia
B2T 1Y8
902-980-0094
Statler by Gammill
—————————————————
Maple Leaf Quilting Company Ltd.
Serving Alberta, British Columbia, Saskatchewan and Manitoba
www.mapleleafquiltingcompany.com
Email: info@mapleleafquiltingcompany.com
Address: Unit 9105, 101 Sunset Drive, Cochrane, AB T4C 0W7
Phone: 403-981-3500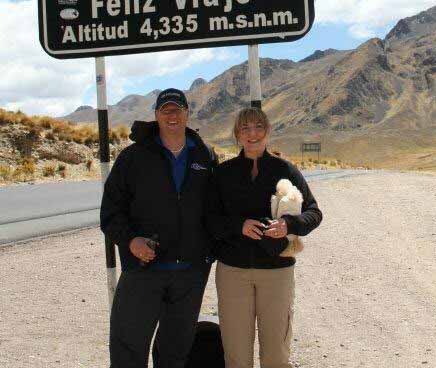 Maple Leaf Quilting Company Ltd is owned and operated by Andrew and Tracy Bentley. Tracy says she has been sewing for longer than she would like to admit and quilting for many years on top of that! She first began sewing and crafting in school through 4-H and home garment sewing and home economics classes. Andrew has many years of experience in management, sales, and providing exceptional customer service. Andrew is responsible for sales, service and installation. Both Andrew and Tracy look forward to providing you with years of quality customer service, training, and even a few laughs along the way!
Sales Representatives
Ingrid Machtemes
Quiltessential Co. Inc.
100 McKenney Ave.
St. Albert, Alberta
T8N 2T7
Phone: 780-418-7845
Toll Free: 1-866-717-8458
QuiltEssentialco.ca
Carol and Eugene
Extraordinary Extras
4420 Railway Avenue
Vermilion, ABCanada
780-853-6626
Website
10 a.m. to 6 p.m. Monday-Saturday (Thursday open until 8 p.m.)
—————————————————-
Alberta
Maple Leaf Quilting Company
British Columbia
Maple Leaf Quilting Company
Manitoba
Maple Leaf Quilting Company
News Brunswick
Kawartha Quilting Systems
Nova Scotia
Kawartha Quilting Systems
Ontario
Kawartha Quilting Systems
Quebec
Kawartha Quilting Systems
Saskatchewan
Maple Leaf Quilting Company
—————————————————-
Canada Sales Reps
Contact a sales rep to see a Gammill machine.