Quiting with Love – Charlie Hendrix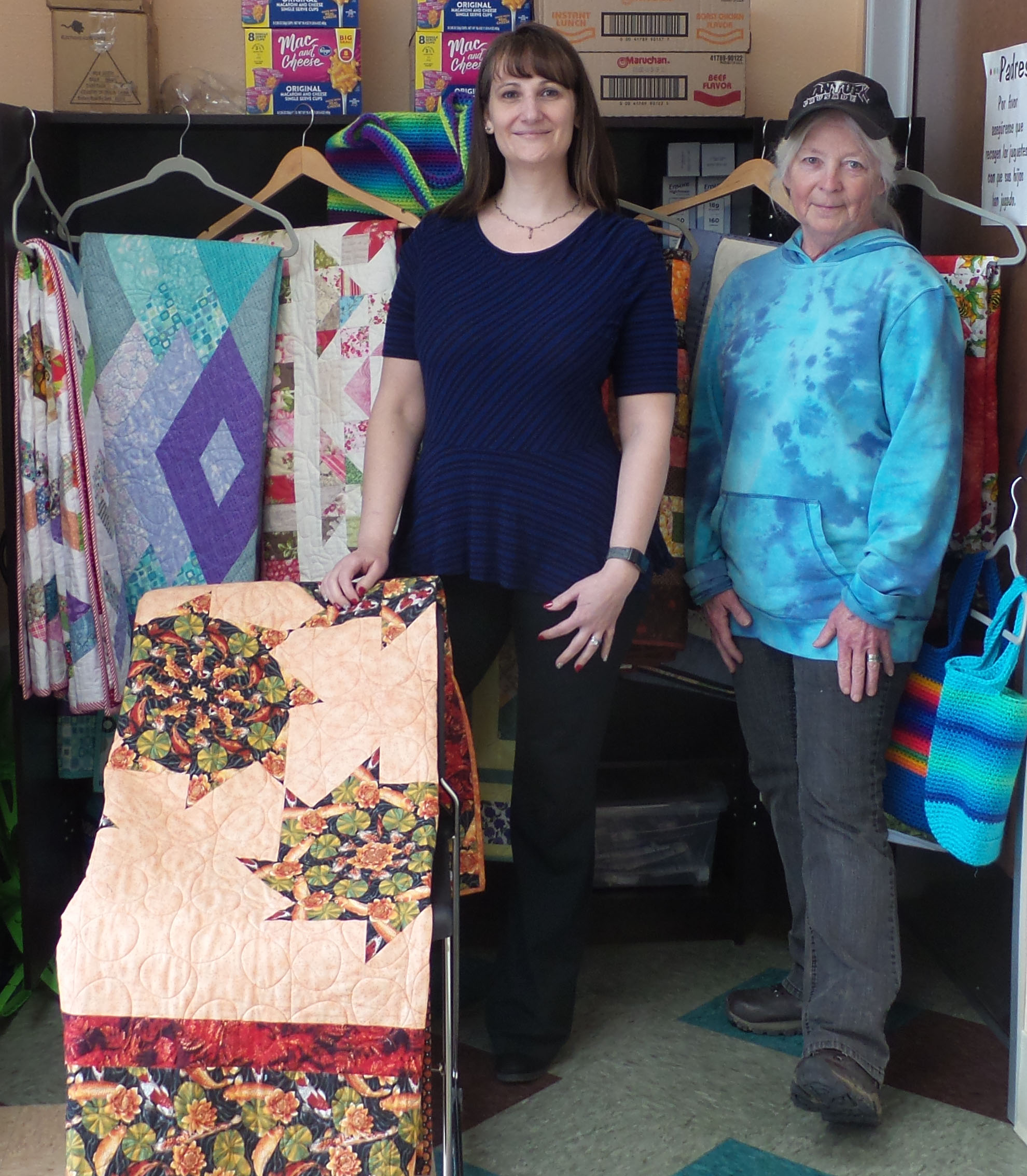 Pictured: Director of INCAC, Tamara Pittz, left, and Charlie Hendrix, right.
 Quilting With Love March Spotlight: Charlie Hendrix
Gammill Machine: A Vision 22 adopted from a home in Washington five years ago. Website: https://vlbatmanproject.org/
Charlie's Story: My oldest sister passed away seven years ago from complications related to diabetes. We were very close and I was absolutely devastated by the loss. When I was finally able to get out of bed, and then get out of my recliner I went out to my quilting studio. That is where the healing process began. It was during this time that I decided to start a non-profit charity to get quilts out to those who just need to know that someone cared about what they were going through. I've never done anything like that so it was kind of like the blind leading the blind. It took two years before I finally made the first quilt. I've learned a lot in the past five years, and now I have identified an organization to support as much as possible. My charity is called the V L Batman Project, in memory of my sister, Vanieta L. Batman. We recently began working with the Idaho Network of Children's Advocacy Centers (INCAC). Although they also receive quilts from the Linus project and a few local church groups, most of them are for smaller, younger children. It seems as though there is a need for the larger quilts for the older children. Our focus is on the 12 to 18 year olds, however, no quilt donated will be refused. With the help of the INCAC my goal is to donate at least 100 quilts per year throughout the State of Idaho to the different Advocacy Centers. In February, we delivered the first eight quilts to the INCAC. I would not be able to reach out to these children if it weren't for Gammill. Not only does Gammill have a great product you also have fantastic support people available when needed. My machine has made a dream of mine come true and I don't think that would have happened if I didn't have my Gammill.