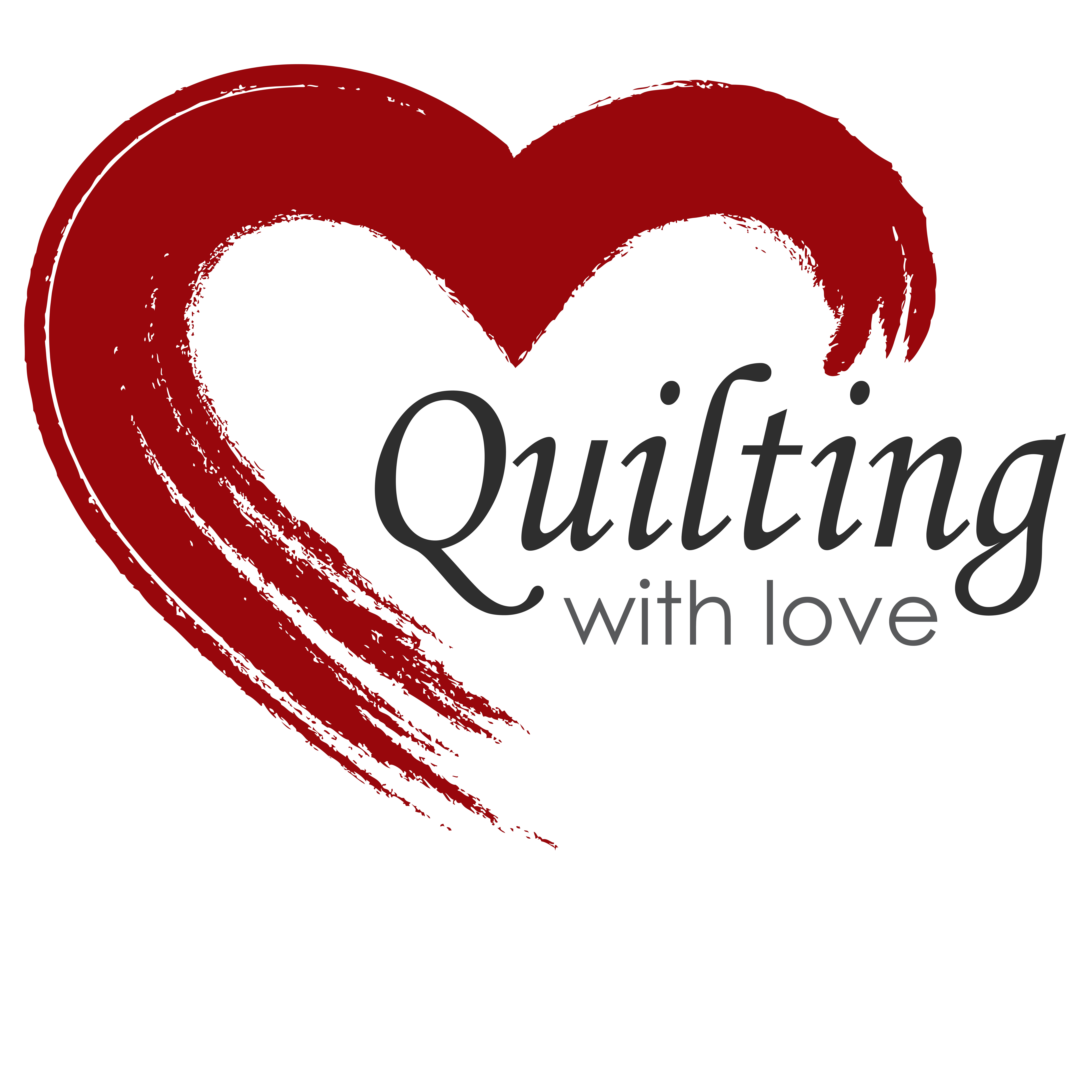 Quilting with Love – Janie Newgent
[et_pb_section fb_built="1″ _builder_version="3.22″][et_pb_row _builder_version="3.25″ background_size="initial" background_position="top_left" background_repeat="repeat" column_structure="2_3,1_3″][et_pb_column type="2_3″ _builder_version="3.25″ custom_padding="|||" custom_padding__hover="|||"][et_pb_text _builder_version="3.27.4″ z_index_tablet="500″]
The Quilting with Love spotlight recognizes some of our amazing quilters who are making a difference in the world with the help of their Gammill machines. Click here to nominate a quilter.
Janie Newgent, Wisconsin
Machine: Statler by Gammill purchased three years ago
Quilting for more than 50 years
Janie's Story:
"This award was made to honor women like my mother; a woman who has committed her life to blessing our family and community with her creative talent and desire to improve her craft," said Marianne, Janie's daughter in her Quilting with Love nomination. "My mom married my Dad young and before she could finish college she was already in the throes of motherhood. She moved selflessly around the country following my Dad and his career. As early as I can remember sewing has been her constant comfort and great joy. For years she'd give quilts to family and friends, each one more beautifully crafted than the last but all of them with love and care for every detail and consideration for the receiver. There is not a member of our large extended family that does not have a baby quilt, a graduation quilt, a wedding quilt and numerous quilted presents."
As her children grew, Janie had more time to spend giving back to others and she began creating quilts for raffles and fund raisers. When another move took her farther away from her children and grandchildren, she decided to begin longarm quilting.  Three years ago, she purchased a new Statler by Gammill.
"It is her pride and joy," Marianne said of her mother's Statler. "My Dad, sisters and I have never seen her with more excitement for the rewarding projects ahead."
And, it wasn't just Janie who was excited about the new Statler. Her husband, Eric, began quilting as well.
"Eric is a gadget kind of guy and this Statler thing intrigued him," Janie said. "For 32 years quilting was my thing. Finally it is our thing thanks to my Statler!  This has become such a part of our lives together."
Now, Eric has made a quilt for each of his three daughters, seven grandchildren, and nine of his staff. He is working on quilts for his sons-in-law.
Marianne said the two of them now spend hours together cooperating and planning projects for family and their community.
"Mom's new Gammill has changed her life," she said. "She is able to donate in less time, her finishing patterns are intricately unique to the customer and she finally has a tool to create her vision."
"To me, her greatest creations are the ones that wrap up every one of her seven grandchildren, from birth till now. To this day, my sisters and I sleep with the baby blankets created with my mom's tired and loving hands. I couldn't be more grateful for the comfort they give my family."
Here are just some of the ways Janie is quilting with love:
Green Lake American Legion:  Janie has donated quilts to be raffled for the Legion's new building fund. One quilt was a flag quilt. Janie says: "It is a waving flag pattern I drew up using 1/2 quart triangles.  The star blocks in this flag and some of the blue fabric are actual flags we salvaged with usable stars.  The legion has ceremonial flag burnings to retire old flags.  I went through bags to find enough!  The funny thing about this is that a Legion member overheard a woman say it should be donated to the legion to hang in the wall in the new building.  He bought out all the remaining raffle tickets, about $750 worth, in her name.  She won and donated it back!  It hangs today between two windows on a large wall in the legion."
A yearly quilt for the Dale Swift Esophageal Cancer Philanthropic Fund: This fund, named in honor of a family friend, helps people who are undergoing cancer treatment pay for needs such as groceries or transportation to treatment.  Janie says:  "They have helped thousands of families, paying for immediate needs, even a plane ticket for a mother suffering to see her son one last time before he deployed, and she succumbed to her Cancer.  Eric and I are honored to be a part of this."
In addition, Janie has donated to the Rotary of Green Lake raffles, her church fund raiser and many more community organizations.
"My mission is to cover the world in love and warmth!  If I can help a worthy cause in the meantime that's great," Janie said.
[/et_pb_text][/et_pb_column][et_pb_column type="1_3″ _builder_version="3.25″ custom_padding="|||" custom_padding__hover="|||"][et_pb_image src="https://gammill.com/wp-content/uploads/2019/04/newgents.png" align_tablet="center" align_last_edited="on|desktop" _builder_version="3.23″ hover_enabled="0″ z_index_tablet="500″][/et_pb_image][et_pb_image src="https://gammill.com/wp-content/uploads/2019/04/5.jpg" align_tablet="center" align_last_edited="on|desktop" _builder_version="3.23″ z_index_tablet="500″][/et_pb_image][et_pb_image src="https://gammill.com/wp-content/uploads/2019/04/10-1.jpg" align_tablet="center" align_last_edited="on|desktop" _builder_version="3.23″ z_index_tablet="500″][/et_pb_image][et_pb_image src="https://gammill.com/wp-content/uploads/2019/04/4-1.jpg" align_tablet="center" align_last_edited="on|desktop" _builder_version="3.23″ z_index_tablet="500″][/et_pb_image][et_pb_image src="https://gammill.com/wp-content/uploads/2019/04/erics-first-quilt-1.jpg" align_tablet="center" align_last_edited="on|desktop" _builder_version="3.23″ z_index_tablet="500″][/et_pb_image][et_pb_image src="https://gammill.com/wp-content/uploads/2019/04/7.jpg" align_tablet="center" align_last_edited="on|desktop" _builder_version="3.23″ z_index_tablet="500″][/et_pb_image][et_pb_image src="https://gammill.com/wp-content/uploads/2019/04/3.jpg" align_tablet="center" align_last_edited="on|desktop" _builder_version="3.23″ z_index_tablet="500″][/et_pb_image][et_pb_image src="https://gammill.com/wp-content/uploads/2019/04/11.jpg" align_tablet="center" align_last_edited="on|desktop" _builder_version="3.23″ z_index_tablet="500″][/et_pb_image][/et_pb_column][/et_pb_row][et_pb_row _builder_version="3.25″ background_size="initial" background_position="top_left" background_repeat="repeat"][et_pb_column type="4_4″ _builder_version="3.25″ custom_padding="|||" custom_padding__hover="|||"][et_pb_cta title="Quilting with Love" button_url="http://build-your-machine/" button_text="Submit a Nomination" _builder_version="3.21.4″ background_color="rgba(84,84,84,0.46)" z_index_tablet="500″ saved_tabs="all"][/et_pb_cta][/et_pb_column][/et_pb_row][/et_pb_section]