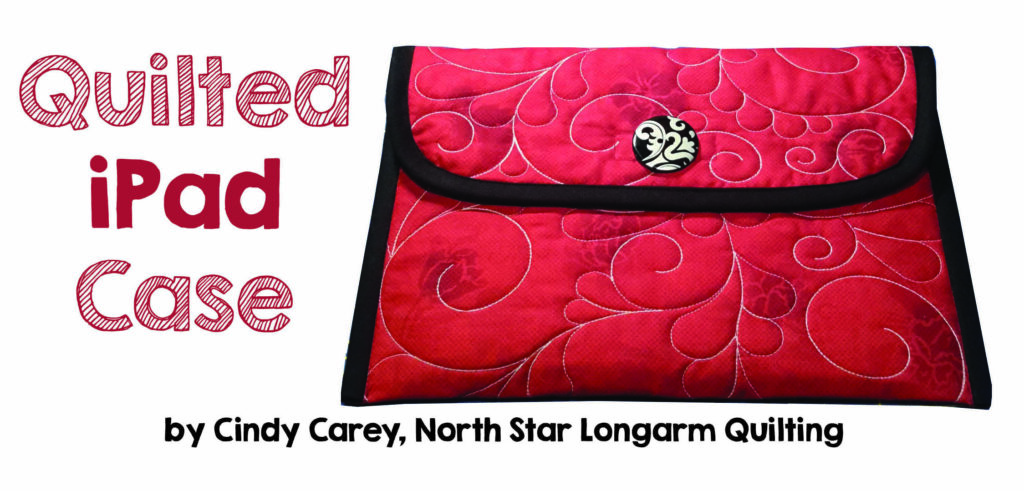 It is back-to-school time and what better gift to give a student you know than a custom iPad cover!
Certified Instructor Cindy Carey with
North Star Longarm Quilting
shows us how to design and personalize an iPad cover to make a stylish and useful carrying case with a personal touch. She uses an 11.5 inch by 20 inch design for her iPad 4 cover but sizes may vary by make and model.
Click here
for the video tutorial (hand guided users may wish to skip to the 17 minute mark of the video once their design is quilted). CreativeStudio users,
click here
for the project file.
A bonus! Check out Cindy's video on how to square your quilt backing for longarm quilting by
clicking here.