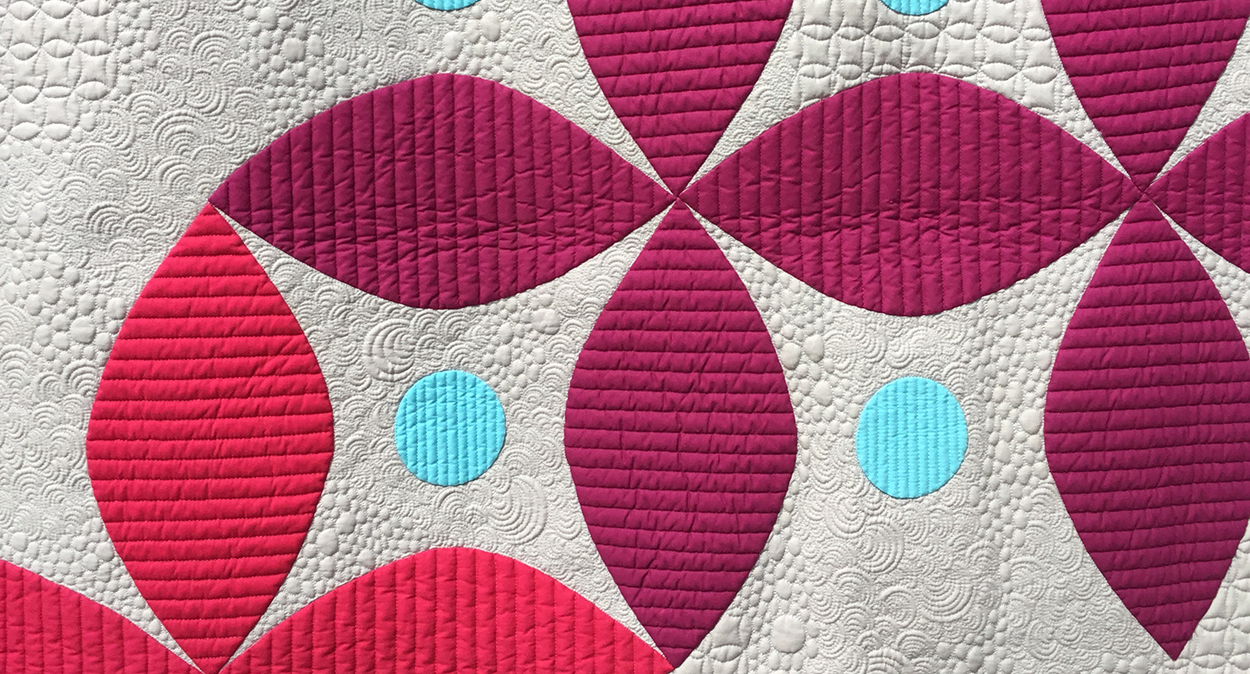 Meet Gammill's newest Quilt Artists
Gammill is pleased to welcome two new Quilt Artists, Sharon Blackmore and Eva Birch.
Sharon Blackmore is a Professional Long Arm Quilter, Published Author, Designer & Educator. She was born in Toronto, Ontario but resides in Airdrie, Alberta Canada with her husband Jason and their three children.  She has been quilting for almost 20 years now, and began longarm quilting on a Gammill in her quilt shop for customers in 2008.  Since then, she has been teaching piecing and longarm quilting at workshops in Canada and the world wide web.  Sharon is a self-taught longarm quilter, drawing inspiration from everything she sees around her, from the fabrics themselves to nature and architecture.  She enjoys sharing her passion for quilting with each encounter. Her quilting style ranges from traditional to modern, from simple to complex, creating designs that flow with and compliment each quilt naturally. Learn more about Sharon at her website LoveShackQuilts.ca. 
Eva Birch has been quilting for the past 12 years and longarm quilting for the past decade.  She has won several national awards for both her own quilts and customer quilts including a first place at Road to California in 2017. Most recently, she was honored for "Best Use of Negative Space" at the Pacific International Quilt Festival. For the past four years, Eva has been teaching both locally near her home in Ohio and nationally.  She is the co-author of "Applique for Modern Beginners" and her work can be seen in a number of quilting publications.  In addition to quilting for others, Eva enjoys designing, making and quilting her own quilts.  In her free time, she enjoys spending time with her husband, children and grandchildren. See more of Eva's work on Instagram @StitchbyStitchCreations.
Cover art by Eva Birch.
Click here to learn more about Gammill Quilt Artists.