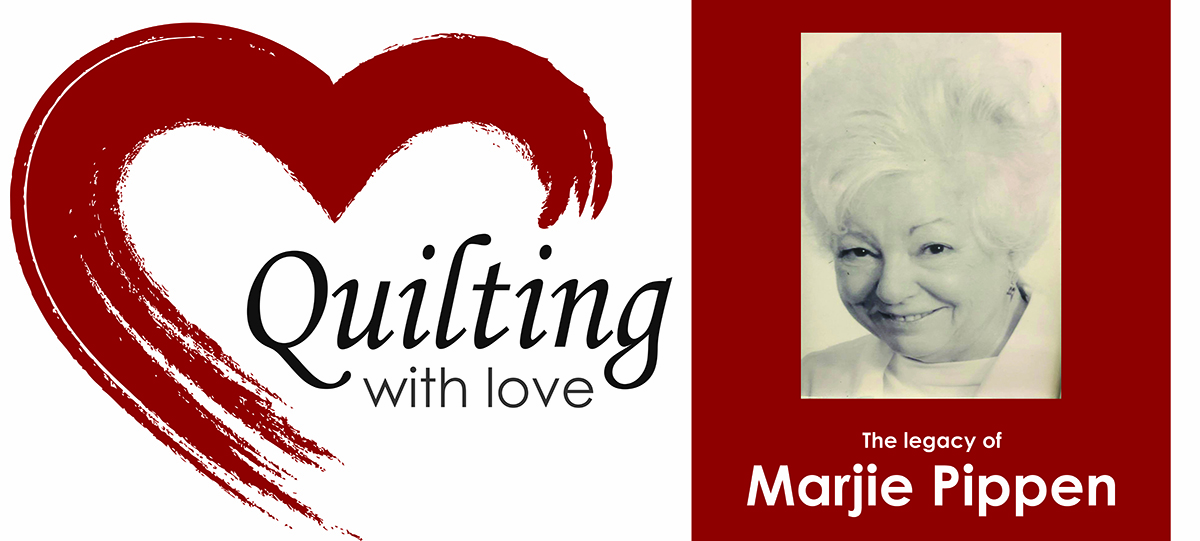 Quilting with Love
Submitted by Alice Kraft
Casper, Wyoming
The Legacy of Marjie Pippen
In 2010, Marjie Pippen and her quilting partner of 25 years, Alice Kraft, purchased a Statler by Gammill. Marjie quilted her own projects while Alice did quilting for customers. In May 2015, Marjie passed away suddenly.  Marjie had been a member of the Presidential Group, a group of eight quilters, who took it upon themselves to do something with her unfinished projects and her stash. The result was an effort that changed lives and raised thousands for worthy causes.
The group finished piecing the projects and Alice quilted them. The results were:
Eight quilts donated to the local hospice group for an auction that raised $21,500
25 quilts to a project in Casper for homeless high school seniors
Four quilts to a local oncology group
The group held a sale for the remainder of Marjie's fabric stash, raising an additional $5,000. A donation was made to Jason's Friends, which is a local charity that helps families who have children with cancer all over the State of Wyoming.  A commitment has been made to Jason's Friends for the next few years that anyone who has been a part of this program and graduates from high school, will be provided with a quilt. In May of 2018 six seniors were given quilts and the group has already presented another four this May. Following the sale of the stash there was enough fabric left to provide four large totes to two different church groups in Casper that sew quilts for various mission fields, and two large totes and one sewing machine were sent to Nicaragua to help girls escaping the world of trafficking. Just recently, the group donated a quilt to a family that lost their home in a tornado. There remains about 30 quilts waiting for a worthy cause.
"We are so blessed that Marjie's projects/stash and her portion of the Gammill/Statler is still giving and paying it forward," Alice said.
Marjie, left, with Alice Kraft, right. The two were quilting partners for 25 years.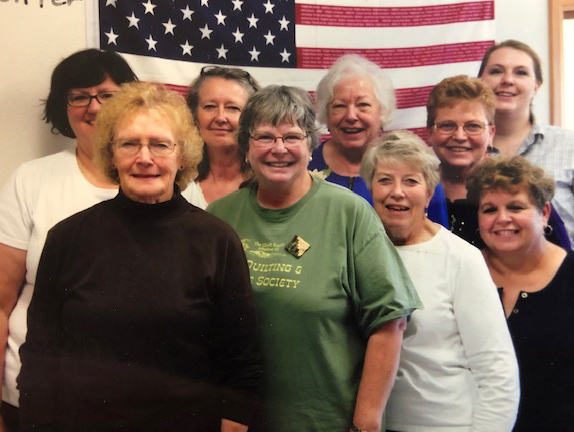 The "Presidential Group," which Marjie was a member of, has continued her legacy. The group was given that name because they meet over President's Day weekend in February of each year just to quilt. This year was their 18th year.
A "911 Quilt" Marjie completed with friends.
The Four Chickens," which is hand quilted as well as hand appliqued.
The "Meteor Shower" quilt was a class that she took in Chugwater, Wyoming. It was finished by one of the members of the Presidential Group after Marjie passed away.
The "Stack and Wack" was the first quilt that she completed. 
"Crown of Thorns" completed by the group.
Quilting with Love
The Gammill Quilting with Love spotlight recognizes some of our amazing quilters who are making a difference in the world with the help of their Gammill machines. Learn more and nominate a quilter at Gammill.com/QuiltingWithLove/