Gammill dealer for Alberta, British Columbia, Saskatchewan and Manitoba
Maple Leaf Quilting Company Ltd is owned and operated by Andrew and Tracy Bentley. Tracy says she has been sewing for longer than she would like to admi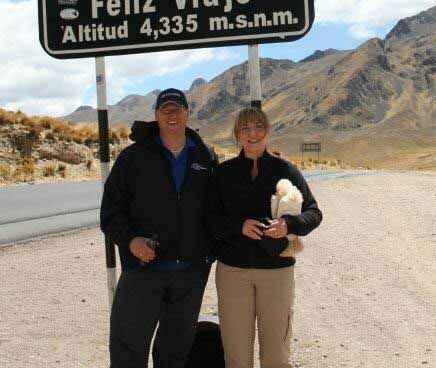 t and quilting for many years on top of that! She first began sewing and crafting in school through 4-H and home garment sewing and home economics classes. Andrew has many years of experience in management, sales, and providing exceptional customer service. Andrew is responsible for sales, service and installation. Both Andrew and Tracy look forward to providing you with years of quality customer service, training, and even a few laughs along the way!
Subdealers
Contact a subdealer near you for retail purchases, education, service, and to try Gammill machines and equipment
Cottage Quilting
2000 Spall Road
Kelowana, BC, Canada V1Y 9P6
Phone: 250-860-1120
Sales Representatives
Contact a sales representative to try a Gammill machine.
Carol and Eugene Wasylik
Extraordinary Extras
ExtraordinaryExtras.com
4420 Railway Ave.
Vermilion, Alberta, Canada
Phone: 780-853-6626
eextras@telus.net
Ingrid Machtemes
Quiltessential Co. Inc.
QuiltEssentialCo.ca
100 McKenney Ave.
St. Albert, Alberta T8N 2T7
Phone: 780-418-7845
Toll Free: 1-866-717-8458