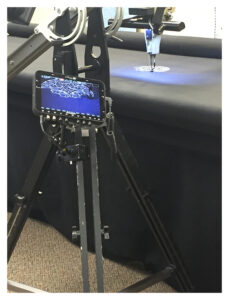 Manufacturing Marvels® will showcase longarm quilting machine manufacturer Gammill on May 13 at approximately 8:30 p.m. CST on The Fox Business Network ® during a production of Manufacturing Marvels®.
Manufacturing Marvels® produces two-minute spotlights on American manufacturers and their products, as well as the companies' processes and customers. The segment featuring Gammill was filmed in April at the company's headquarters in West Plains, Missouri.
Gammill revolutionized quilt-making in 1980 when founder Ken Gammill created a quilting machine that glides over fabric, similar to a pencil moving over paper.  Previously, machine quilting was done on standard domestic and industrial sewing machines, with a laborious process of moving three layers of fabric through a stationary machine.  In the early 1990s, the Gammill began offering computerized quilting technology when Paul Statler invented a software and hardware system that allows the machine to automatically stitch almost any design. 
"We are excited to have the opportunity to share with the general public a bit about Gammill's 35 years as an industry leader in manufacturing longarm quilting machines," said Michelle Weaver, Gammill General Manager.  "This production will give customers an inside look at the process each one of our machines goes through in order to create a product that provides quilters with precision and accuracy Gammill is known for."
Manufacturing Marvels® will offer a behind the scenes look at the creation of both Gammill's computerized system, the Statler by Gammill, and its hand-guided quilting machine.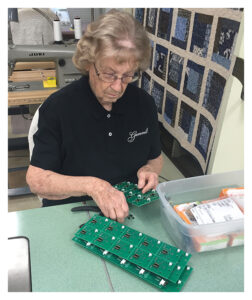 Manufacturing Marvels® is narrated by nationally acclaimed voice talent John Criswell, who has more than 40 years of experience as a CBS and ABC news anchor. It is produced by an award-winning team including producers Bob May and Jerry May and director Bryan McCullough.
You can also find the segment on Gammill's website at Gammill.com or its YouTube Channel following the May 13 broadcast.