What a great time we've had at the International Quilt Market and International Quilt Festival in Houston! Thank you to everyone who stopped by the booth to visit Gammill and Linda's Electric Quilters! Here are some of our favorite photos from the events!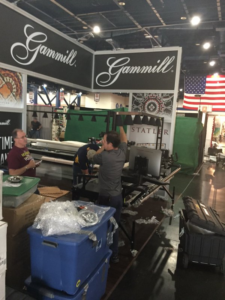 The Gammill crew hard at work setting up the booth.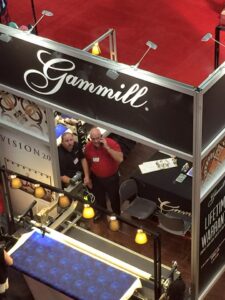 A view from above with the final finishes almost complete.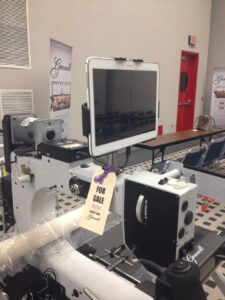 The Gammill classroom is setup and ready for students!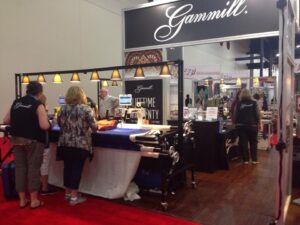 Market begins!
Take 3 Fabrics, Just Add Thread took first place in the group category at International Quilt Festival in Houston! The quilt is by Page Johnson, Mary Reinhardt, Jan Malmquist and Dee Legvoldt. It was quilted by Page on her Gammill longarm.
Kris Vierra, Kris' Custom Quilting, whose quilt, A Quilter's Garden, won the Master Award for Machine Artistry at Quilt Festival in Houston! Kris quilts with a Gammill Optimum Plus.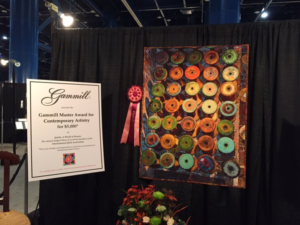 The winner of the Gammill sponsored Master Award for Contemporary Artist.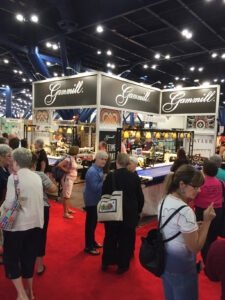 Festival begins!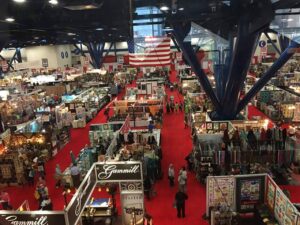 Photo by Heartland Quiltworks.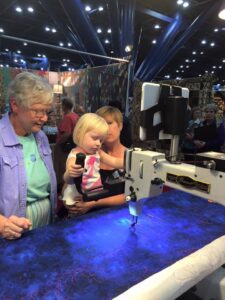 It's never too early to begin quilting.
Photo by At the Heart of Quilting.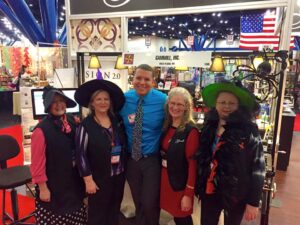 The team from Linda's Electric Quilter's on Halloween.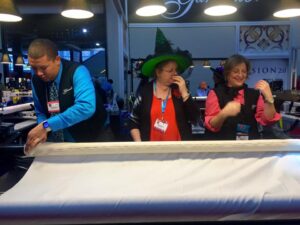 How long does it take to load a quilt?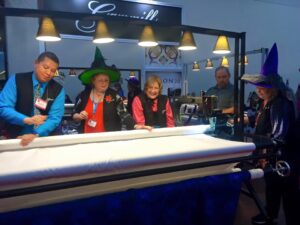 Six minutes when you have the Gammill pit crew working!