Statler Stories
Statler users share a similar story but each one is special and unique, just like the quilts they create.
During our recent trip to SUGAR, Paul Statler had the chance to speak to several Statler by Gammill owners about how their machines have changed their lives. We are looking forward to sharing these videos in the upcoming weeks.
We heard from individuals who developed careers and successful businesses to support their families; or, who put children through college or retired early thanks to extra income from quilting. We have quilters who use their Statlers to create award-winning quilts or make cherished treasures for family, friends and charities. Some of our quilters have been able to continue the activity they love through computerized quilting when their health would no longer allow them to use a hand-guided machine. And, of course, we have many who have made life-long friends through their common bond of quilting.
Thank you for sharing your stories with us.
———-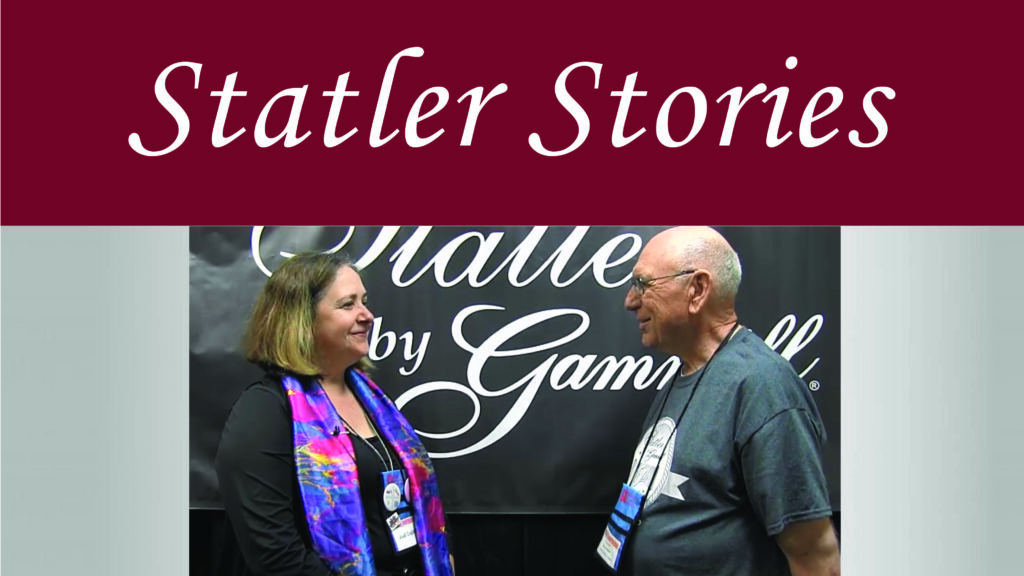 Judi's Story:
Judi had been quilting for more than 20 years when she decided to purchase a longarm machine.
"I had my sights set on a Statler. I knew that was what I wanted to have," she said.
Today, Judi and her husband own a sewing machine business and Gammill dealership in Australia where they have four Gammills including two Statlers.
"We've been blessed that we can spread the love and show people how wonderful they are," she said. "It's changed our lives. It's given us something that is very much who we are. It's given us an outlet that we love. We get so excited when we get a new customer. We just want to show them how wonderful it is."