Coming soon!
Find your quilting confidence at a Gammill Quilting with Confidence event near you in 2020 and 2021. Our next tour will kick off in Spring 2020. Dates and specific locations will be announced in early 2020.
New! Resort-style Retreat Events: In 2020 Gammill will begin featuring Quilting with Confidence Retreat events. Held in beautiful locations around the country, these three-to-four day events will feature a menu of classes to pick from with a team eight to ten educators at each event. Join us for a relaxing few days of fun, education, and luxury surrounded by your fellow quilters.
Tour Stops: In addition to our retreats, we will continue to feature Quilting with Confidence tour stops.  These two-day events, a very similar format to our 2019 tour, will feature a fresh lineup of classes and education for quilters of all levels.  Select from a computerized or hand-guided class track and enjoy a comprehensive educational experience close to home.
Take a sneak peek at the approximate locations where we will be heading in the next two years on the maps below. The maps feature both 2020 and 2021 events. Approximately half the locations will take place in 2020 and the other half in 2021.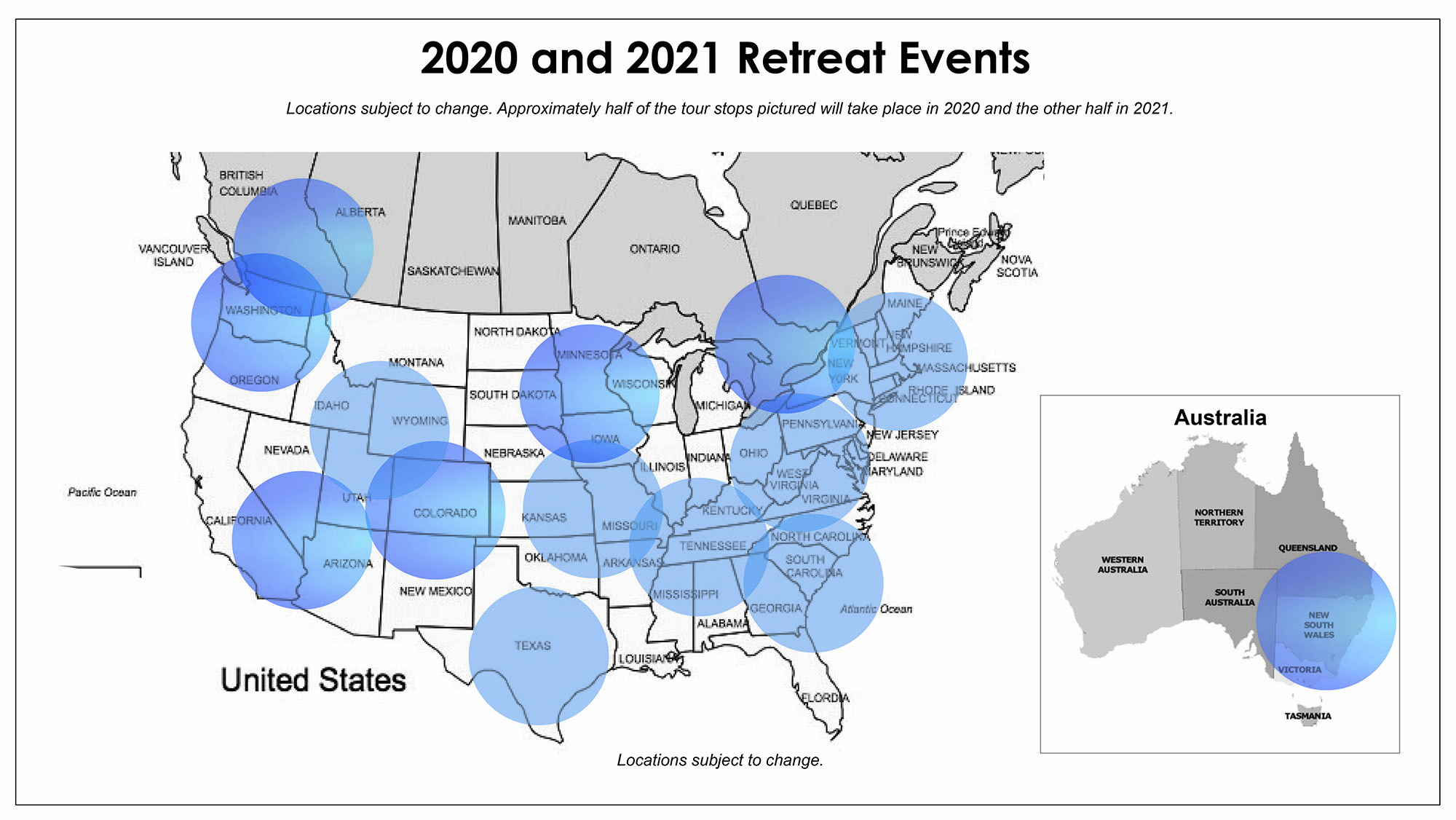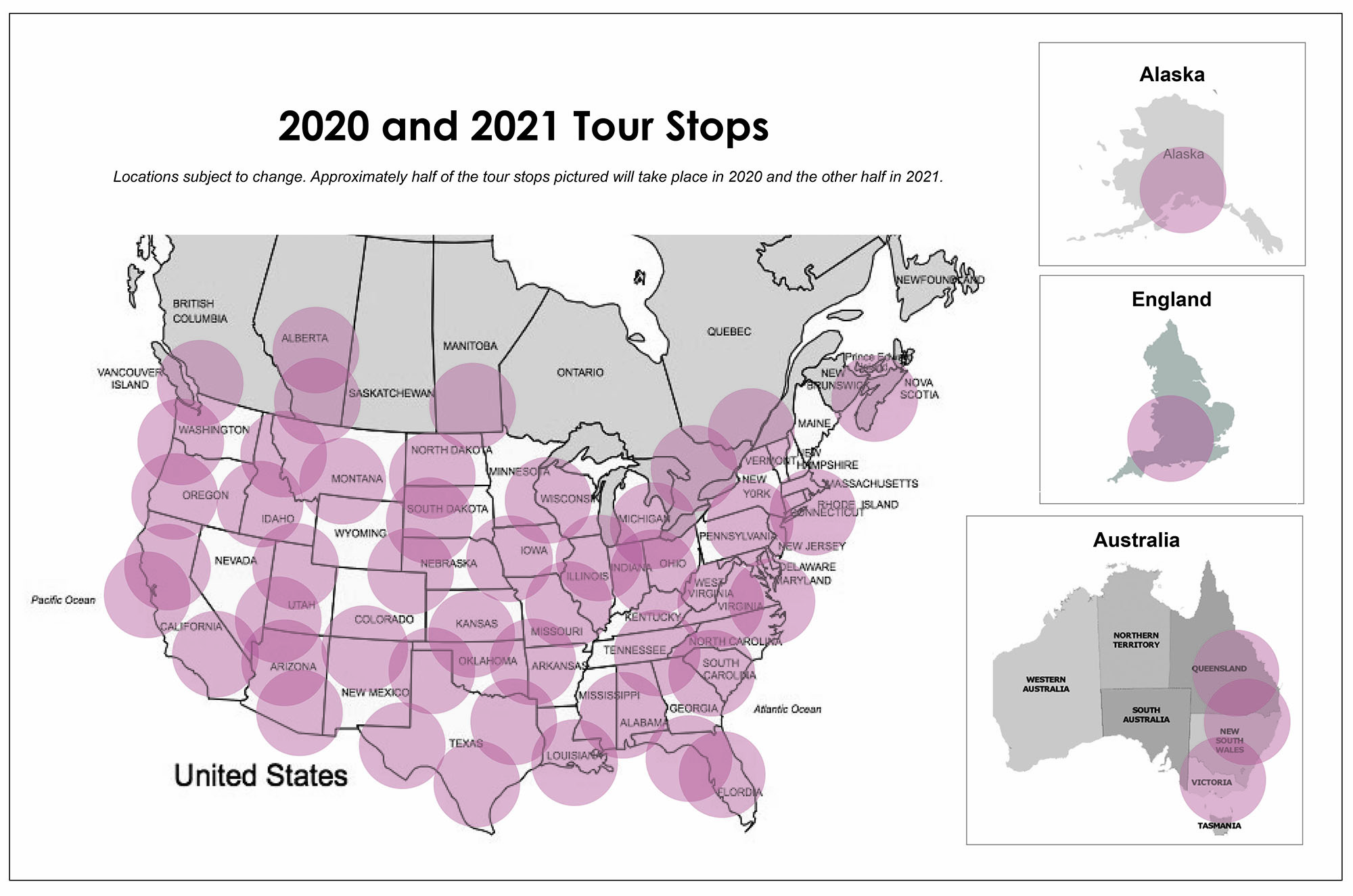 Pre-Register
Pre-register for the upcoming Quilting with Confidence Tour and receive a 2019 Quilting with Confidence t-shirt and insulated mug, a free gift valued at $60.  Your non-refundable $50 pre-registration fee can be applied to any Quilting with Confidence event in 2020 or 2021. If you would like to attend both a retreat event and a tour stop, you may pre-register for more than one event.