Marketing Your Quilting Business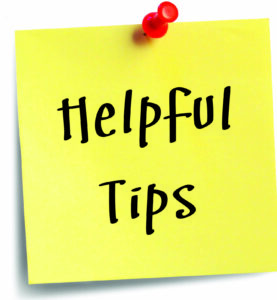 by Kelly Gallagher-Abbott, Jukebox Quilts
You've purchased your machine, decided on how to manage your business and have your forms ready to go. Now, all you need are customers and quilts! Here are some tips for spreading the word about your business and growing your clientele.
Tips & Ideas
Use social media and other means of online communication to share details and basic information about your business, photos of quilts, coupons, specials, promotions, ideas and inspiration, tips and in general, engage your customers. Consider using: website, Facebook, Pinterest, Instagram, Flickr, Twitter, blogs and newsletters.
Use online tools, many of which are free, to help with marketing. For example, use Picasa to edit photos, WordPress to create a website, and Constant Contact or Mail Chimp to create an e-mail newsletter.
If you want to publish photos of your customer's quilts, it is always a good idea to get written permission. Consider adding this to your intake form. And, always obtain permission before adding someone to an e-mail newsletter list.
Brand your photos so that when they are shared on social media, your logo will still appear. You can use a free photo editor section to add a light watermark or logo to your photos.
Make items such as fliers and brochures more appealing by including a coupon or helpful information such as quilting tips, quilt sizes or free patterns.
Show off your creativity. Give away quilted samples of your work with your business name included such as mug rugs, pin cushions or phone pouches.
Support the community and attract new customers by donating items such as t-shirt quilts for local school or charity quilts for local organizations. You can also donate gift certificates to non-profits for silent auctions or drawings. For example, create one that is good for a four-hour class for four people to create a wall hanging.
Create coupons or discounts for certain patterns such as fast to sew edge-edge patterns. Include a sample on the flier or brochure.
Network with people. Visit business groups, display your quilts in local businesses or bed and breakfasts, prepare a presentation for quilt or women's groups on quilting trends or other topics that display your skills, join the Chamber of Commerce, and ask banks, libraries or other businesses if you can display quilts there.
Teach technique classes about using your machine to piece, applique classes or other educational opportunities that showcase your quilting.